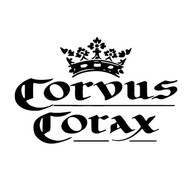 Liebe Fans und Freunde,
sicherlich hat euch unser Live-Konzert in der Passionskirche vom 18.12. hierher verschlagen. Wir hatten einen großartigen Abend!
Wir haben das Konzert für Euch aufgezeichnet, ihr findet es HIER.
Der "Eintritt" zu der Konzert-Aufzeichnung kostet 5 Euro, wer mag, kann aber auch gerne mehr geben ;) Ausserdem gibt es ein exklusives T-Shirt oder Girlie, das ihr im Paket mit dem Onlinekonzert-Ticket (oder auch einzeln) hier kaufen könnt. Wählt rechts in der Leiste das Paket eurer Wahl, oder klickt einfach hier:
Ticket für den Konzert-Livestream
Gerne könnt ihr uns auch eine Nachricht in der Community hinterlassen.
------------------------------------------------
Dear fans and friends,
surely the announcement of our live concert in the Passion Church on 18.12. has brought you here. We have had a great evening!
We recorded the concert and you find it HERE
The "entrance fee" for the recording is 5 Euro, but if you like you can give more ;) In addition, there is an exclusive t-shirt or girlie, which you can buy in the package with the online concert ticket (or individually) here. Choose the package of your choice in the bar on the right, or just click here:
Ticket for the concert livestream
If you want to, leave us a message in our Community.