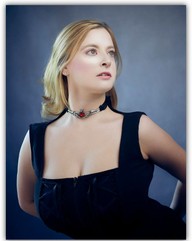 Emily What are you doing here?
Hello to all my lovely fans and followers. Yes the same question, why are you here? What do you hope to achieve? My answer could not be more simple, have you been watching the news? This horrendous pandemic has crippled the world in countless ways including a huge decrease in your favourite artists releasing new material due to restrictions. getnext offers a win/win situation, a WIN for you in that you have a more direct link to myself, so no more starring at direct messages hoping to get a response plus you get better content than those not on getnext. It's a WIN for me as an artist for it enables me to better understand YOU my audience so when I am creating and working on projects I have a better idea of what YOU WANT. Giving my work that commercial edge over others, you get the product you want, I get the work I want.
Also, I do a lot of charity work and I'm currently working on my debut album, the proceeds from which will be going towards one of the charities I support.
My artist posts will be growing gradually with the content promised in the Emily Turrini Tribe Membership. Single rewards will also be added over time depending on what my wonderful fans want, so be prepared for regular polls. As an idea, these single rewards could be signed images of previous photoshoots, Q & A sessions and feedback on work for students (student status must be proved).
You can find my biggest interview at Authority Magazine: