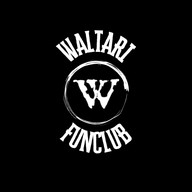 The club was founded originally back in the 90s and it was something our fans had wished for. The club organized meetings and had a member card. We even had Funzine-magazines! At some point we had around 1 500 members in the FunClub enjoying the great Waltari "atmosfear". Due to the past big changes in the world, it is a good time to bring the FunClub back. It's a place to meet other fans and interact with the band – kind of getting a backstage pass. The re-opened FunClub will offer lots of unreleased bonus materials throughout our journey and aims to offer some fun to your daily life.
AUF DEUTSCH:
Was verbirgt sich hinter dem Waltari FunClub?
Der Club wurde ursprünglich in den 90er Jahren gegründet und war etwas, was sich unsere Fans gewünscht hatten. Der Club organisierte Treffen und hatte eine Mitgliedskarte. Wir hatten sogar ein eigenes Funzine-Magazin! Nach einiger Zeit hatten wir etwa 1.500 Mitglieder im FunClub, die die großartige Waltari "atmosfear" genossen. Aufgrund der großen Veränderungen in der Welt ist es aus unserer Sicht ein guter Zeitpunkt, den FunClub wieder ins Leben zu rufen. Es soll ein Ort sein, an dem man andere Fans treffen und mit der Band interagieren und - eine Art Backstage-Pass. Der wiedereröffnete FunClub wird viele unveröffentlichte Bonusmaterialien anbieten und soll euch ein wenig Spaß in euren Alltag bringen.