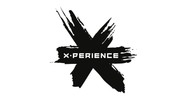 Wir wünschen ein schönes Wochenende!
Wir waren diese Woche fleißig. Das 6.Album nimmt langsam Formen an.
Habt Ihr eine Idee, wie es heißen soll?
Schreibt gerne.
Mittwoch erscheint hier auf GetNext für die MEGA Fans der erste Teil der "Only You" Making off Reihe. Mit Einblicken in die Produktion und den Werdegang des Songs.
Liebe Grüße Claudia
Have a great weekend!
We have been busy this week. The 6th album is slowly taking shape.
Do you have an idea how it should be called?
Feel free to write.
Wednesday the first part of the "Only You" Making off series will be released here on GetNext for the MEGA fans. With insights into the production and the development of the song.
Kind regards Claudia